| | |
| --- | --- |
| | Content-type: text/html Thursday, October 2, 8:18 (CST)Thursday, October 2, 8:18 (CST) |
| | | |
| --- | --- | --- |
| | | |
Shanghai La Chapelle stitches together IPO
One of China's largest mass-market brands fails to achieve the same level of mass-market appeal for its IPO.
[ More... ]
A New Age for Chinese Internet Cafes
When personal computers were not widely available with Chinese households that many had to visit Internet cafes, the Chinese cafe operators and third-party service providers created some special revenue steams. Apart from charging a time-based fee for using a computer, the Chinese Internet cafes also made money through advertising or commissions from Internet companies such as search service Baidu, or gaming companies like Shanda. Shanda came up with the idea of selling points used for in-game purchases at Internet cafes, and developed a system for selling points online. Previously points had been sold by certain distributors or at newsstands. In 2002 when Shanda had 60% of China's online gaming market, 65% of the point sales were through thousands of Internet cafes across China (source in Chinese). Baidu shared revenues from search marketing and advertising on Hao123.com (browser startup page) with Internet cafes who set its search service or Hao123 the default option on all of t...
[ More... ]
| | | |
| --- | --- | --- |
| | | |
Air pollution policy making and social media in Beijing, 2011-2013
This article is by Johan van de Ven, whose undergraduate dissertation at Oxford University examined the effects of factors such as environmental movements, diplomacy and social media on air pollution policy-making in China. In a study conducted from June to December 2013, I quantitatively and qualitatively examined a variety of social media and mainstream media articles related to air pollution  and compared the results with government statements and policy making events, with the aim of answering the question: Was social media primarily responsible for government action on air pollution in China?
Li Na bids a tearful goodbye
&$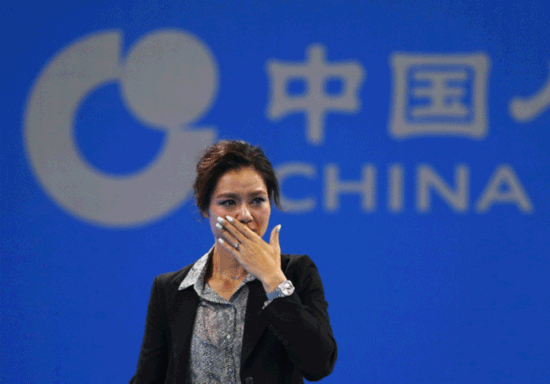 Tennis player Li Na of China cries during a retirement ceremony at the China Open tennis tournament in Beijing September 30, 2014. Li, Asia's only grand slam singles champion, announced her retirement from tennis last Friday, succumbing to the effect of long-term knee injuries.[Photo/Xinhua] In front of a standing ovation at the Diam ...
[ More... ]